maelstrøm Martial Arts is conveniently located in the Broadway/Main Street area. Across Broadway from Kingsgate Mall (341 East Broadway).
If you see this… you arrive at the right place. We are located in the basement.

It is easier if you walk around the block and find our main entrance in the back of the building.

If you take public transit, we suggest: #3, #8, #9, #19 or #99 B-Line.
If you drive, below is a map showing where you can park. Please note that the map is for your information only. Certain time limitation may apply, please read the signage for details.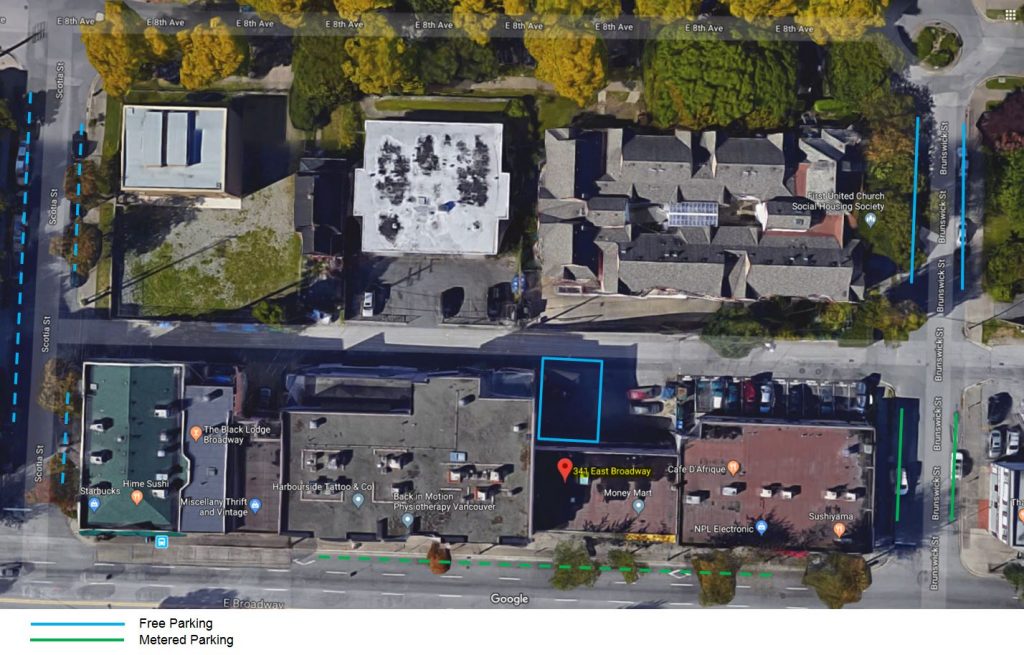 As a reminder, this is a link to things you need to know about parking when there is no signage from City of Vancouver.
Photo Credit: Google Maps
(Reproduced under fair-use and with credit)